Amy Marrotte Earns NAR's MRP Certification
Military Personnel and Veterans Benefit from Professional Expertise in Military Benefits, the Relocation Process, and Support
Manhattan, KS, December 14th, 2022 — Amy Marrotte with Foundation Realty has been awarded the nationally recognized Military Relocation Professional Certification. The National Association of REALTORS ® awards the MRP certification to REALTORS ® who help military personnel, veterans and their families find housing that lets them make the best use of their benefits and serves the unique needs of military life.
When military staff and their families relocate, the services of a real estate professional who understands their needs and timetables can make the transfer easier, faster, and less stressful. REALTORS ® who earn this certification know to work with active duty military buyers and sellers, as well as veterans.
The certification provides NAR's members with resources to accommodate current and former military service members at any stage of their military career, and is an approved elective for NAR's Accredited Buyer's Representative designation. To earn the MRP certification, REALTORS® must be in good standing with NAR; complete the Military Relocation Professional (MRP) Certification course, and complete two webinars.
For more information about the MRP certification, visit www.militaryrelocationpro.org
What's Best Next Part 2
In my last blog post, I introduced one of my favorite books, What's Best Next by Matt Perman. I covered some of my favorite points from the first half of the book, which was largely philosophical. The second half of the book is mostly practical. It covers an acronym used to communicate the remaining content: D.A.R.E. These letters stand for: Define, Architect, Reduce, and Execute. You must first Define what you are trying to accomplish. From high level, life-long task and character accomplishments to the granular day-to-day, Perman walks the reader through defining what is most important. Then he moves on to Architect, and helps the reader create and think through how to structure days, weeks, months and years, in order to be most effective in the things you just defined. The Reduce section has to do with refining and cutting the fat in schedules. Finally Execute has excellent tips and thoughts for accomplishing all you have planned. Below are some of my favorite thoughts from the second half of the book.
Sometimes, you are still in the process of finding what is important. In these moments, don't do nothing, but do what is before you with excellence.
"Read inspiring books and biographies, and watch inspiring movies." My wife will be the first to tell you, I have never been a big history buff (she is though!). But as I have come to grips with my longing to lead a life that has meaning, I have slowly but surely become more interested in great people in history. Reading and hearing about the lives of great people, both past and present, renews my enthusiasm for leading a meaningful life myself.
It is helpful to organize your roles by category. For example, I have the categories of: individual, family, church, social, and professional. I have many roles under each of those main headings. Each of these roles can be weighed against each other and inform the tasks that I need to focus on.
"People work best from routines, not lists." Did you know that during his presidency, George Washington did not have any lists? He had a consistent routine that accounted for everything he needed to do. I have learned that if I keep in my routines, my day goes smoother, and far fewer things fall through the cracks.
"Researchers have found that whenever most systems – such as airports, freeways and other such things – exceed about 90 percent capacity, efficiency drops massively. Not just slightly, but massively. This is called the "ringing effect." The reason is that as a system nears its capacity, the effect of relatively small disturbances is magnified exponentially." Perman goes on to explain this point in the example of rush hour traffic. If the first car would go the speed limit, and the next, and so-on, shouldn't traffic move smoothly? But it doesn't because of this ringing effect. Our schedules are the same. Perman recommends filling our days to about 75% in order to actually get MORE work done than if we schedule at 90%.
I hope these small take-aways give you enough of a taste of the book to go read it for yourself, you won't be sorry!
David Renberg
david@foundationks.com
7852369438
---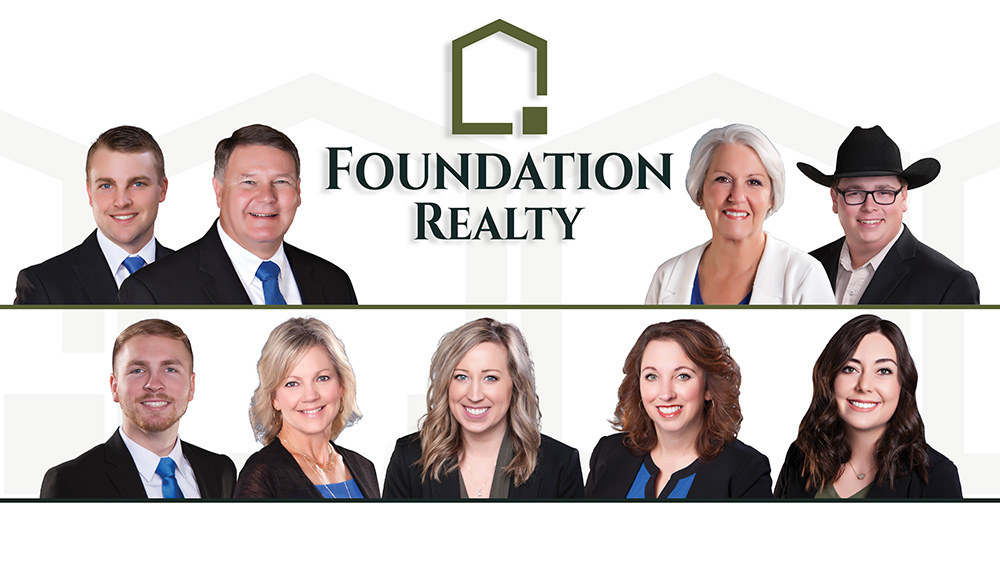 What's Best Next Part 1

Many of my friends know that What's Best Next by Matt Perman is one of my favorite books. It has influenced the way I think about productivity. It has also been revolutionary in the practicality of how I arrange my day, and my systems, so I wanted to share some of my key takeaways in a blog post here.
"Productivity is not first about efficiency – doing things right and doing them quickly – but effectiveness – doing the right things." I resonate with this point. My typical strategy when knocking out a to-do list is to decide what I want to accomplish, and then start with the lower priority things first. This way I won't just not do the last things, because they are more important. It is a way I trick myself into getting everything done, rather than just the most important things.
"We can be productive in an ultimate sense only if we center our productivity around God and the Gospel." Alright, I am going to preach for a second. I think we all long to accomplish meaningful things. We want the things we do to mean something, not just be empty and meaningless tasks. In God's written word, we find that our actions can have eternal implications! In fact, much of what we do DOES have eternal implications; it doesn't get more meaningful than that.
"The chief guiding principle of effectiveness is to put the other person first in all that you do, including your work." This one was a little harder to believe at first, but it is reinforced by many other great business books such as Good to Great by Jim Collins. He says that level five leaders are ambitious for their organization to excel rather than themselves, and tend to be modest about their personal contributions.
Why is it so hard to get things done? Much of what we do is "knowledge work." This is work that consists primarily of creating, using, and communicating knowledge as opposed to manual labor. This was such a helpful distinction for me! In many jobs, although they can be tough, complicated, technical, etc., the actual thing that needs done is fairly straightforward. The "what" to do is already there; it is just a matter of doing it. Perman submits that we are all fairly good at executing task lists, but we are not good at populating those task lists in more self-directed situations. Knowledge workers have to define the work, then do the work. We all encounter this kind of work, whether at the job or in our personal lives.
Be on the lookout for a second blog post on this book. These were some key take aways from the first half of the book. Next time I will cover the second half of the book.
David Renberg
david@foundationks.com
7852369438
---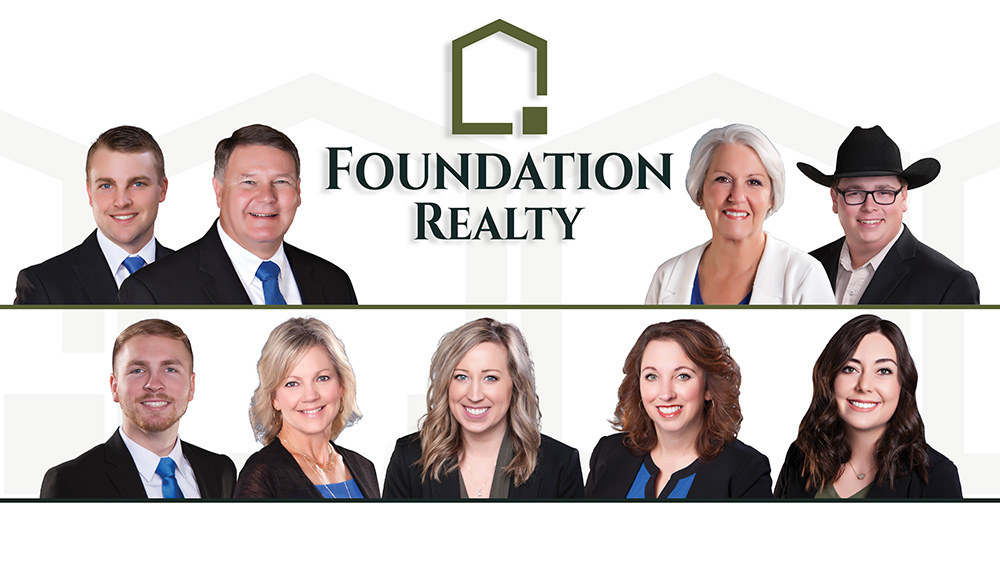 National Farmers Day
I believe in agriculture because it is quite literally one of the single most important things that keeps the world going. I come from many generations of farming here in rural Kansas. My family started farming in the 1860s, and I continue to farm with my dad and uncle to this day on the same farm that was homesteaded so long ago. If a person really wants to look in-depth at farming, it's quite impressive to see how much farming has evolved over time.
Farming was believed to have started in Egypt between 4000 BC and 10,000 BC. The Egyptians farmed everything by hand. Now, 6,000 years later, we have a booming agricultural industry in the United States. We're now using tools that enable us to farm thousands of acres a year to feed an ever-growing population.
If you look at agriculture as a whole, it's impressive to see the impact it has on our everyday life. Agriculture is one of the largest industries in our state with meat packing and processing being the largest part of it all. In Kansas, about 13% of our population is employed in the agriculture sector. That means that there are almost 254,000 people in our state that work an agricultural job day in and day out. In 2018, farming generated over 18.7 billion dollars' worth of income in Kansas alone while generating 66.3 billion dollars in the U.S.
Not only does agriculture employ hundreds of thousands of Kansans, we also have a very large number of young Kansans looking to get into agriculture. The Kansas FFA Organization has nearly 10,000 members and grows every year. FFA is a program that I hold near and dear because I was very active in it when I was in high school. It teaches our students hard work, good ethics, and problem-solving skills necessary to any path they may take when they complete their education. I have known many people who went into FFA knowing little to nothing about agriculture and emerged from their 4-year experience in high school ending up going to college for an agriculture-related major and then pursuing a job in the agriculture sector.
From education to putting food on the table and jobs in the world, agriculture is a very important part of all our daily lives. With harvest coming up, remember to take a deep breath when you get behind a tractor, combine, or slow-moving grain truck, and put a smile on your face because you're watching your meal and someone else's livelihood go down the road one field at a time!
Kansas Department of Agriculture, (August 2021), Kansas Agriculture, Kansas Department of Agriculture, https://agriculture.ks.gov/about-kda/kansas-agriculture
Kansas FFA Association, (2021), Ways to Help Kansas FFA, Kansas FFA, https://www.ksffa.org/ways-to-help/
Congressional Research Service, (December 11, 2018), U.S. Farm Income Outlook for 2018, https://crsreports.congress.gov/product/pdf/R/R45117
Photo by Tomas Hertogh on Unsplash
Photo by Spencer Pugh on Unsplash
Photo by Noah Buscher on Unsplash
Photo by Annie Spratt on Unsplash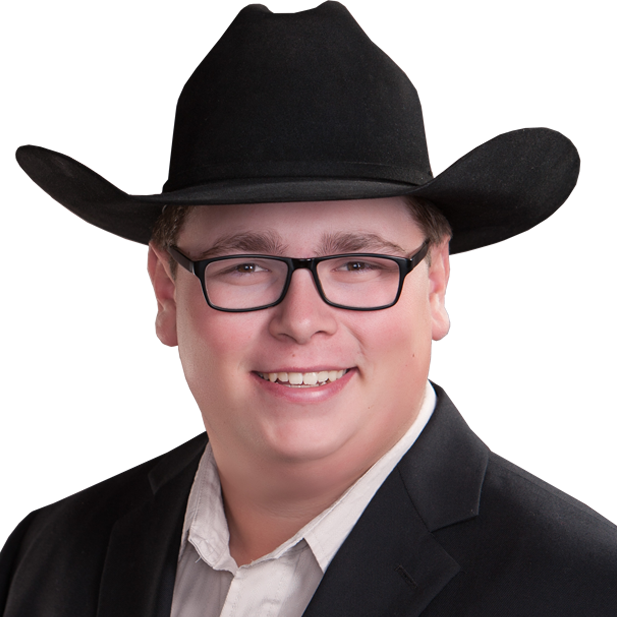 Morgan Riat
morgan@foundationks.com
785-458-9259
---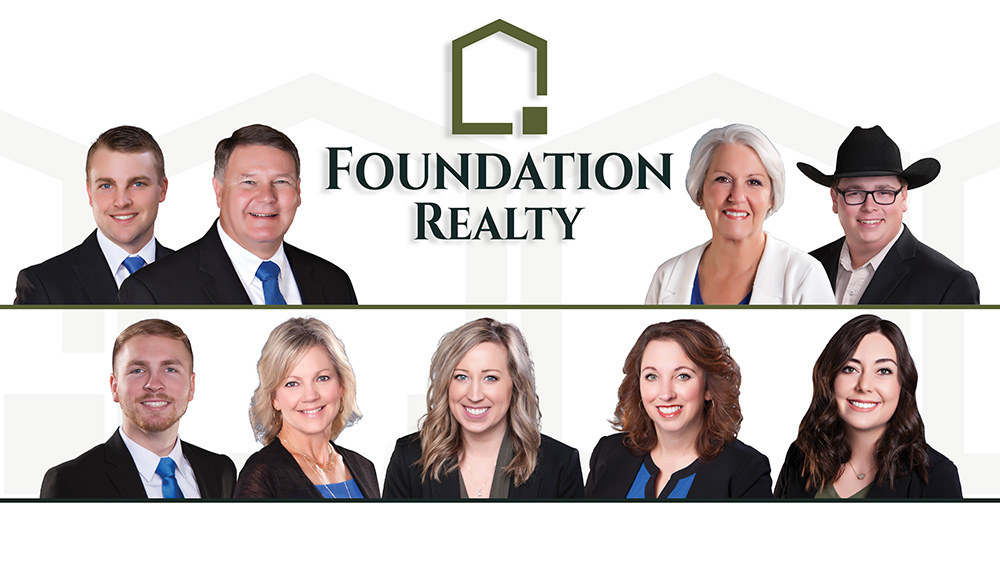 The Chimi-Chimi-Changa Conga Line
You know those TV shows or movies that have the main character going through something crazy, and they tell the character to think of a happy memory and hold onto it? Do you ever think about what your happy memory would be? I have one that consistently pops into my head that I want to share with you in honor of both National Cooking Day and National Daughters Day.
This special memory is from my childhood, and it is labeled as "The Chimichanga Dance Memory" in my head. In order for you to understand why I hold it so dear, I have to give you a bit of a backstory.
I am a daughter to an amazing woman. She was my best friend when I was a child, maybe not so much when I was a bratty teenager, but then again when I started to grow up and realize just how wonderful she was and is. I get my larger than life laugh and my smile from my her, and let's face it – the world could use a little more laughing.
My mom is one of the strongest people that I know, for so many reasons. One of those reasons is how she managed to be super-mom to 3 kids, all close in age, all in different sports and activities. She would run all of us around all afternoon and evening and still make sure that we had a good meal at the end of the day. Don't get me wrong, we had a lot of those repeat filling and easy meals just like most families do (spaghetti, toasted cheese, hot dogs), but about once a month she would make her Chimi-Chimi-Changas. And this is where the memory begins.
The Chimi-Chimi-Changa recipe itself is pretty simple, but it is also pretty darn delicious. That's not the part of the memory I hold onto, though. Whenever my mom would make these, she would call out – "We're making chimichangas!!" My brother and I would race into the kitchen, where my mom would be waiting with a spoon, or spatula, or whatever she had in her hand at the moment. We would get in line behind her, and the three of us would start a conga line and proceed to dance all around the kitchen, singing "chimi chimi chanGAS, chimi chimi chanGAS..!" Some nights my older sister would make an appearance with an eye roll before moving on. By the end of the song and our conga line, the three of us would be left in a fit of giggles and dinner would be ready.
Maybe I can credit my love for cooking to the chimichanga conga line, my brain automatically associating cooking with fun. Maybe I loved that my mom kept up happy and healthy and also enjoys cooking for others. Or maybe I just love the taste of food, who knows! All I can say is that conga line left a huge impact on my life, and I hope the story made your day a little bit brighter.
Without further ado, the Chimi-Chimi-Changa recipe itself!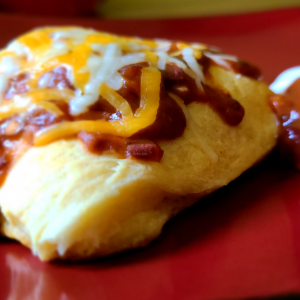 Chimi-Chimi-Changas
Ingredients:
2 1/2 cups chicken
3 tbsp taco seasoning
1/2 cup chopped onion
2 garlic cloves, minced
2 8oz tubes crescent rolls
2 cups shredded Mexican cheese
sour cream
salsa
salt and pepper
Directions:
1. Cut up chicken into cubes.
2. Heat up a little olive oil in a pan. Sauté onions for about 5 minutes, add in garlic and sauté for another minute until garlic is fragrant.
3. Add in chicken and cook thoroughly with salt and pepper to taste.
4. Add in taco seasoning and cook until mixed well.
5. Take mixture off of the heat and stir in 1 cup of cheese.
6. Heat oven to 350 degrees.
7. Separate crescent rolls into 8 rectangles, firmly pressing on the perforations to seal.
8. Spread about 2 tsp of salsa on each rectangle. Divide chicken mixture onto each rectangle. Roll up rectangles and pinch at the sides to seal in mixture. Place seam side down onto a greased baking sheet.
9. Bake at 350 for about 15 minutes.
10. Remove from the oven, spread salsa onto each rectangle, and then sprinkle with remaining cheese. Place back into the oven and bake until cheese melts.
*Serve with sour cream and salsa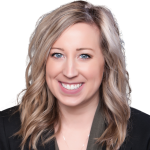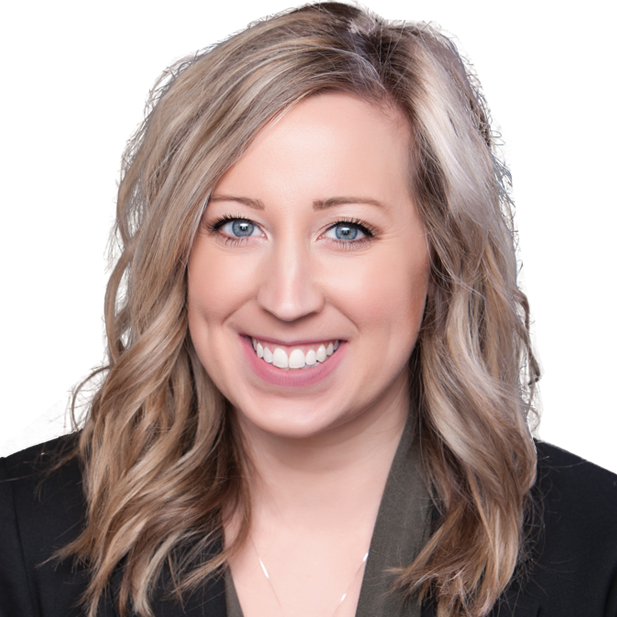 Sarah Haxton
Realtor®
785.202.1204
---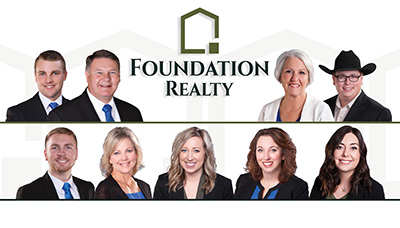 What Real Estate Trends Will Impact on 2021's Housing Market?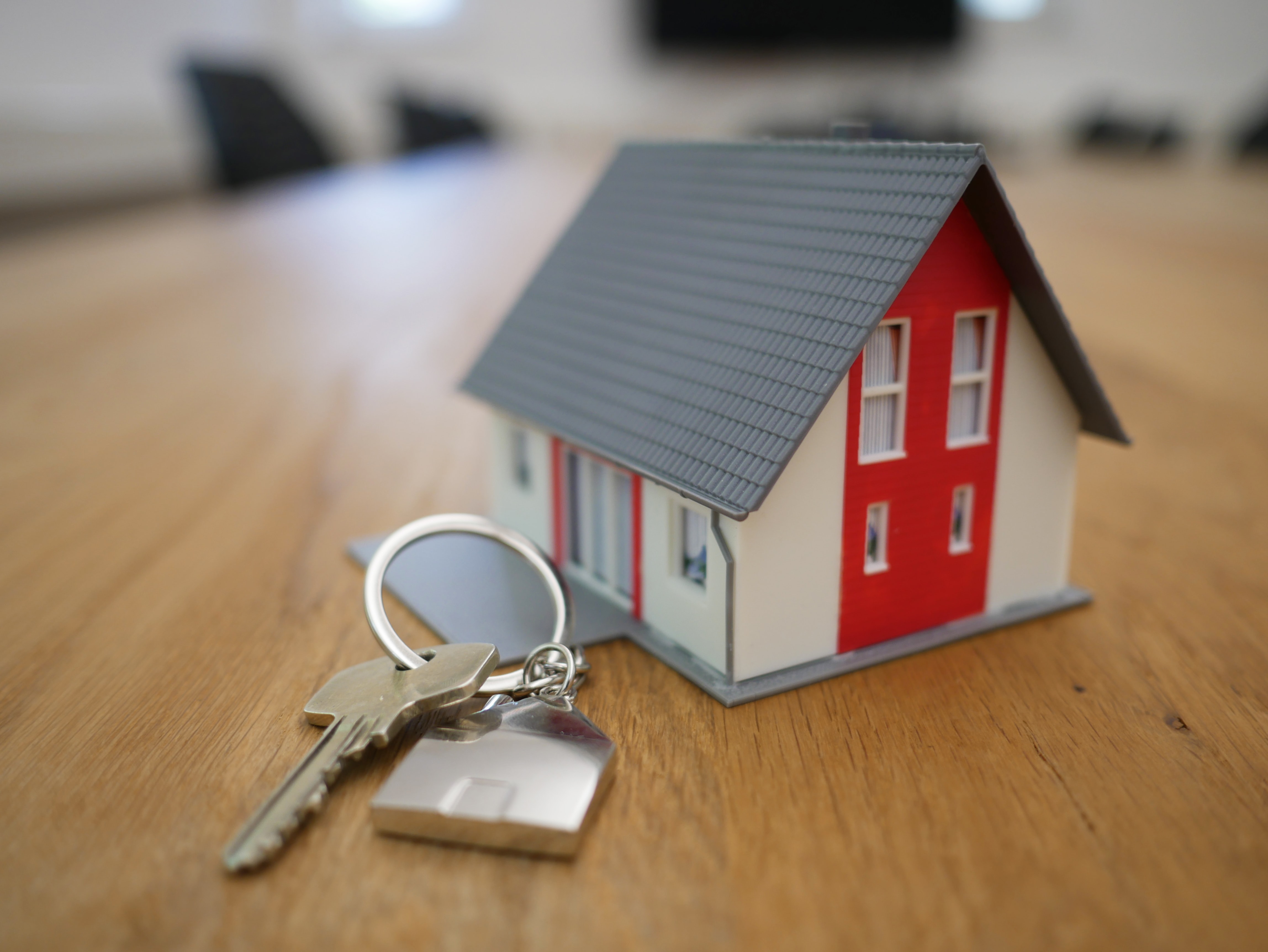 2021 is speeding by and as people receive the COVID vaccine, there's hope on the horizon that things will look up – especially in the real estate market. There are a lot of things that will play a role in the thriving market, and according to insights from top-selling real estate agents, there are eight factors that will impact the market going forward this year. 
Let's take a look at those impactful trends.
1. A seller's market is here to stay
In 2019, 77% of real estate agents reported that it was a seller's market, however by February 2021, that number increased by 20%, bringing it up to 97%. Of those agents, 91% were worried that the dwindling inventory was alarming and worried that it wouldn't improve anytime soon. However, sellers who listed now and in the foreseeable future would definitely benefit from this housing shortage.
2. Housing prices will continue to increase
With inventory being so low and the demand for housing continues to increase, 73% of agents predict that home prices will continue to rise over the course of the next six months.
3. Buyers are willing to enter bidding wars
Housing prices are already on the rise, but since it's such a strong seller's market and buyers are pulling out all of the stops to get their offers accepted, bidding wars are breaking out all over. People are offering sellers their full asking price, sometimes even going above asking. They're foregoing the usual contingencies around home inspections and appraisals. They're even offering cash!
4. Regional vaccine distribution impacts regions differently
As more of the populace becomes fully vaccinated, the market is going to improve. But it may not improve at the same rate for different regions.50% of agents are seeing a positive turn as buyer and seller activity rises. But when it comes to the southern region, only 14.7% can say they're seeing an increase in activity.
5. Sellers become more confident as people get vaccinated
Although much of the country is eager to receive the vaccine, 53.6% of agents say there is still hesitation among sellers. As you can imagine, their hesitance only adds to the inventory shortage and when you take into consideration the increased number of buyers coming into the game… The market is unbalanced and on shaky ground.
6. Families may relocate once school's out
Once school's out, it's likely that homeowners with children are going to consider packing their stuff and relocating. Families find it easier to move during the summer because it's not a hassle enrolling their kids into a new school system, as opposed to trying to do it once the school year is already underway. 
7. In-person education may jump start inventory
Homeowners who had a secondary or vacation home may take advantage of this seller's market and list one of their homes for sale. This would benefit them because that'd save them money (while turning a profit!), but it would also help the dwindling market by adding new houses to the roster of available properties. 
8. Homeowners may still need help to pay the bills
All over the country, people have experienced some kind of economic turmoil due to this pandemic. People have lost their jobs, had their hours cut, or had to accept a reduced pay in an effort to pay the bills. However, there are millions of people who face homelessness because they defaulted on their rent or mortgage. 
Although the mortgage forbearance program has been extended until the end of June, people are likely to still need government help to avoid foreclosure and possible financial ruin. Some people are so desperate to avoid that hit to their credit, they'll sell their homes for cash – usually for less money than the home is worth.
Article Provided by:
HomeLight
---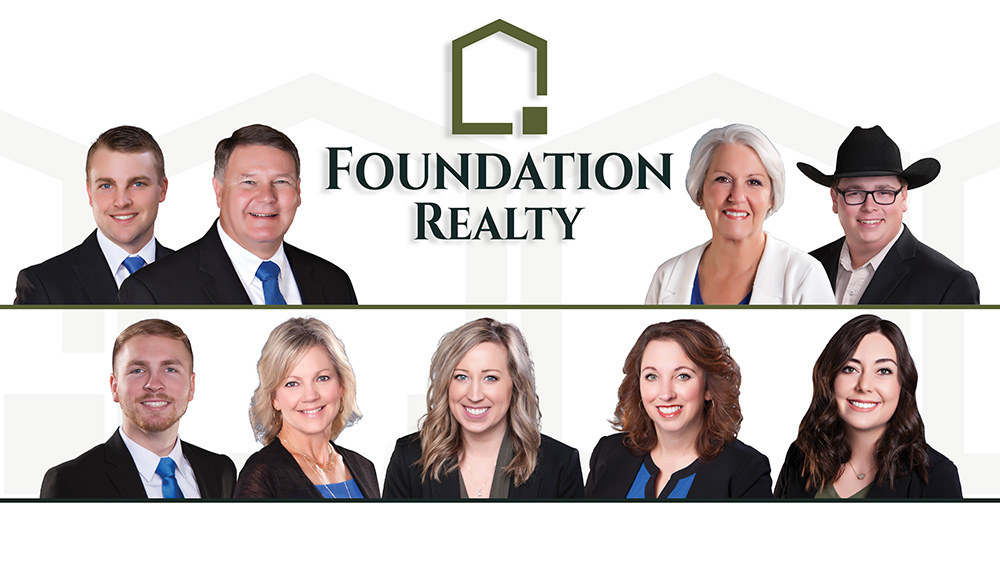 Celebrating National Rescue a Dog Day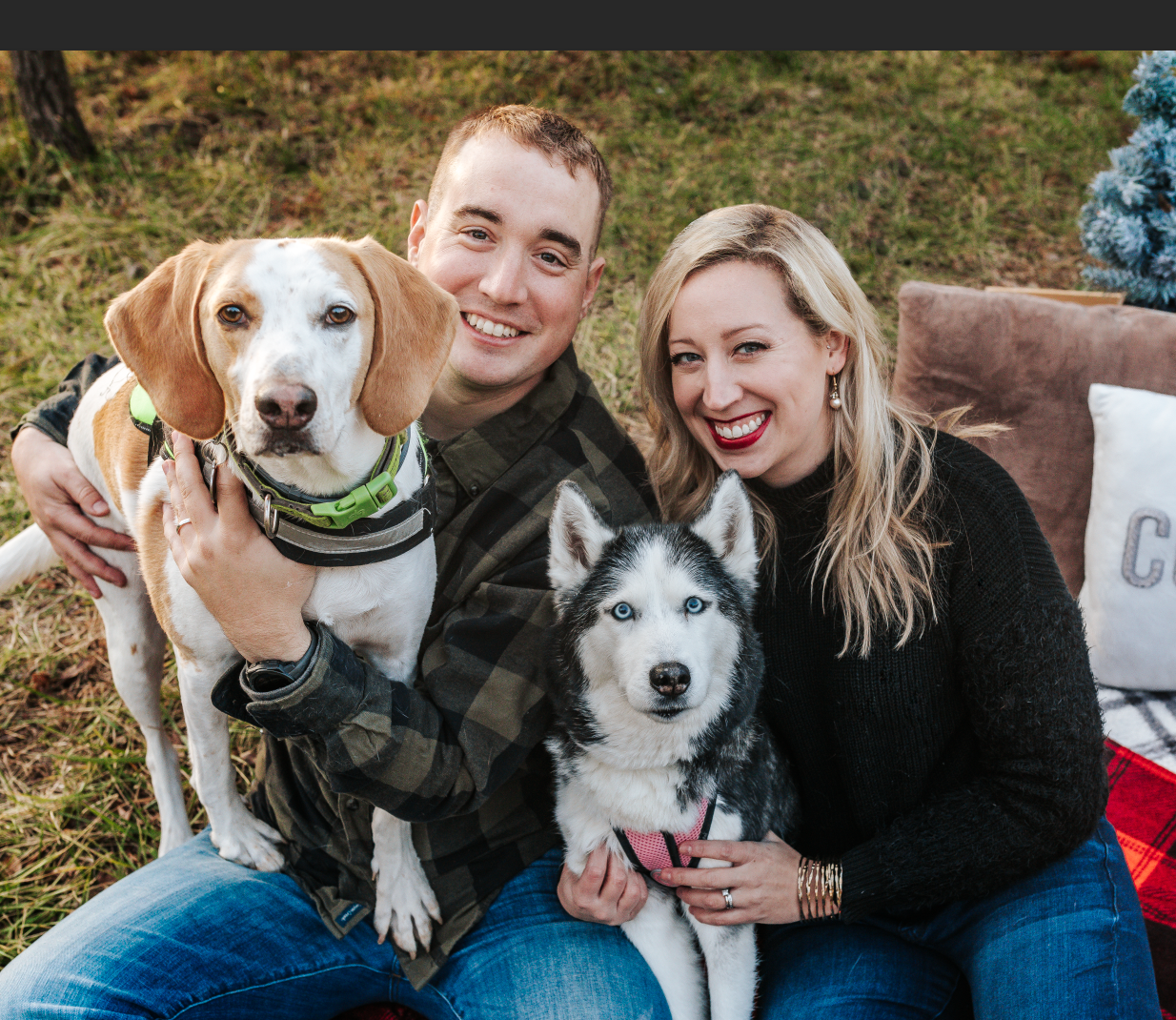 "A dog is the only thing on earth that loves you more than he loves himself." -Josh Billings
After rescuing 3 dogs now, I have never felt so connected to a quote. The love of a dog is unmatched, and oftentimes undeserving. This rings especially true with rescue dogs. If you have ever rescued an animal, you understand how thankful they are to be a part of your life.
My dog growing up was from a breeder, and she was a wonderful addition to our family. Since then, I have taken on many rescue dogs. Today we celebrate National Dog Rescue Day, and I want to focus on the feelings of love and gratitude that accompany rescuing a dog.
Jack
I rescued my first two dogs about 8 years ago.  Both of them were in a situation in which they were headed to the pound when their previous owner did not want them anymore. For a girl from out of college and trying to take on the world, Jack was the best friend I could ask for. Jack was used to being confined to a small space in a house, but with his newfound freedom and constant cuddles had him wanting to be the best-behaved dog in the world. He was so sweet to everyone and everything he came into contact with. He had a big bark and I always felt safe with him by my side. Jack passed away from a brain tumor in 2017, and could not be missed more.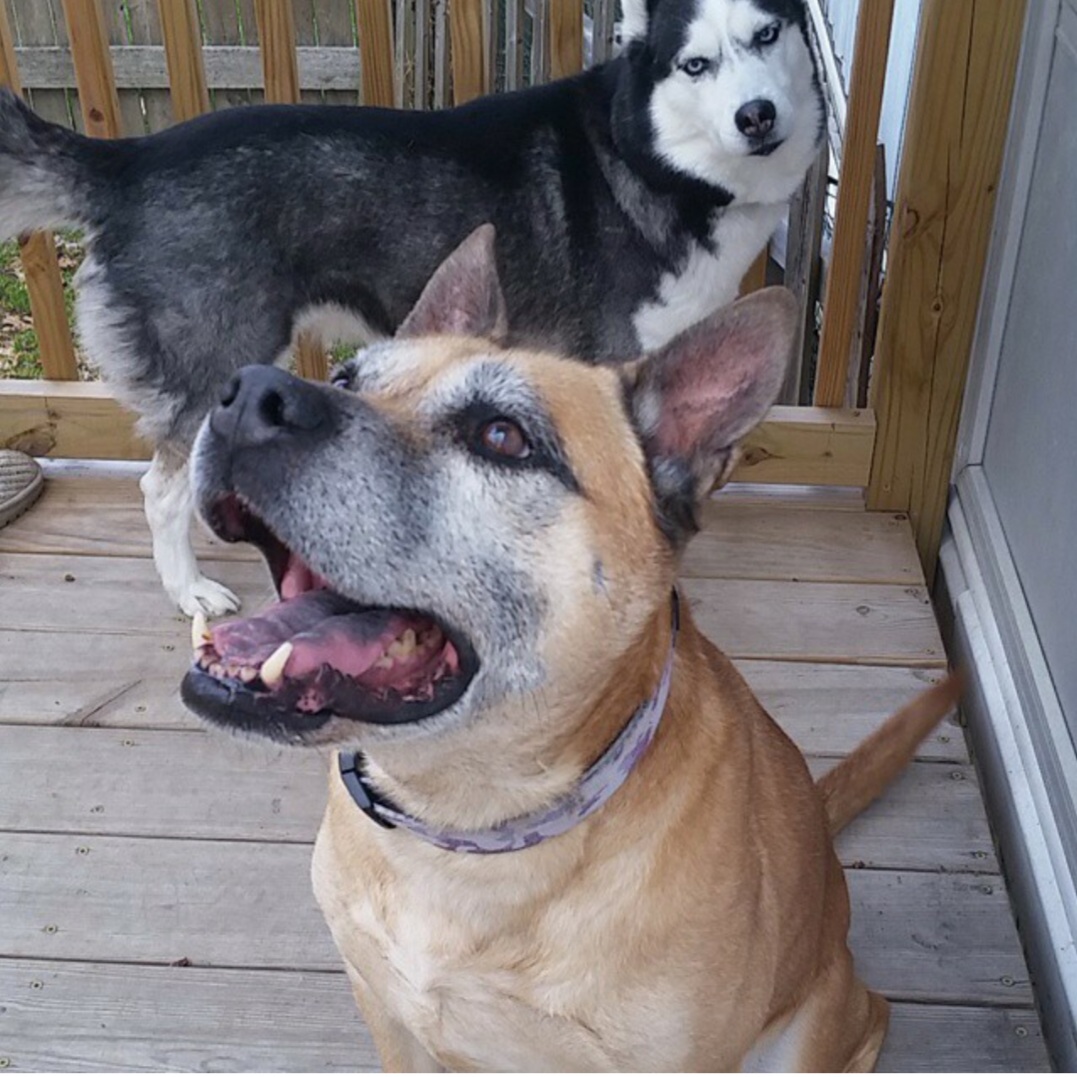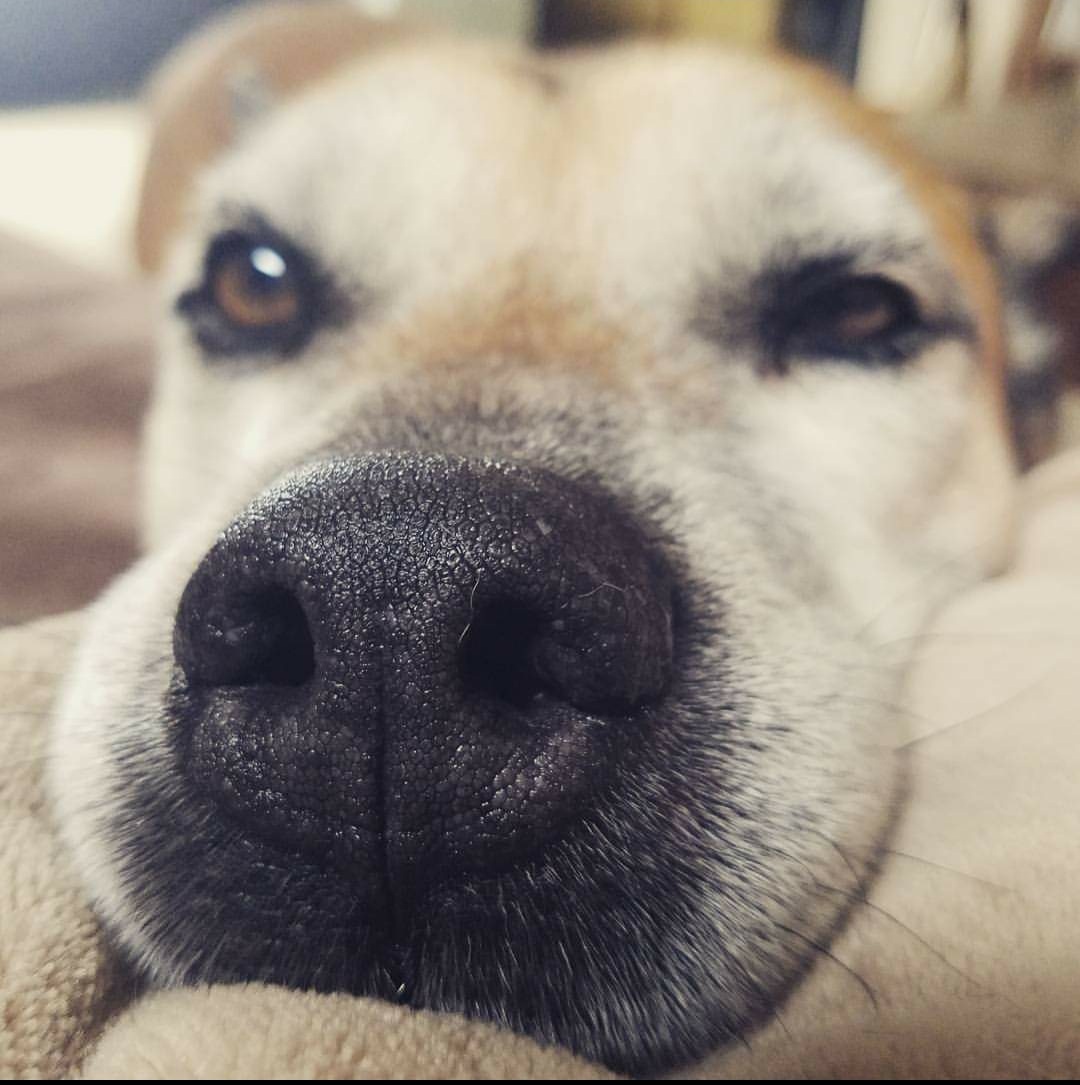 Jetta
Jetta is now 16 years old, and living her best life by my side. She has been through 6 moves with me, and is the most sassy sweetheart I have ever met. On the day that I got engaged to my now husband, she was right there to share in that as well. I knew I had made the right choice in saying yes when my now husband carried her across the bridge because she didn't want to walk on the uneven ground afterwards. Both dogs have been such a constant joy in my life (and my husband's!). They have heard me laugh, cry, vent, sing, and yell. Through each emotion and life event they have stuck by my side, listening intently, never asking anything in return.
Cole
My third rescue, and my husband's first rescue is a bit of a different story, but the most fulfilling. I had been asking for another dog sibling for Jetta, and I had finally worn my husband Zach down. We saw a scrawny little coonhound online that went by the name "Bones" and something inside told us told to go check him out. We bought all of the supplies needed for another dog just in case we fell in love with him. This poor 1 year old dog was found out behind a jail and was extremely emaciated at only 23 pounds. It took 4 rescuers to catch him, and he spent almost 3 months being nursed back to a state where he was even adoptable.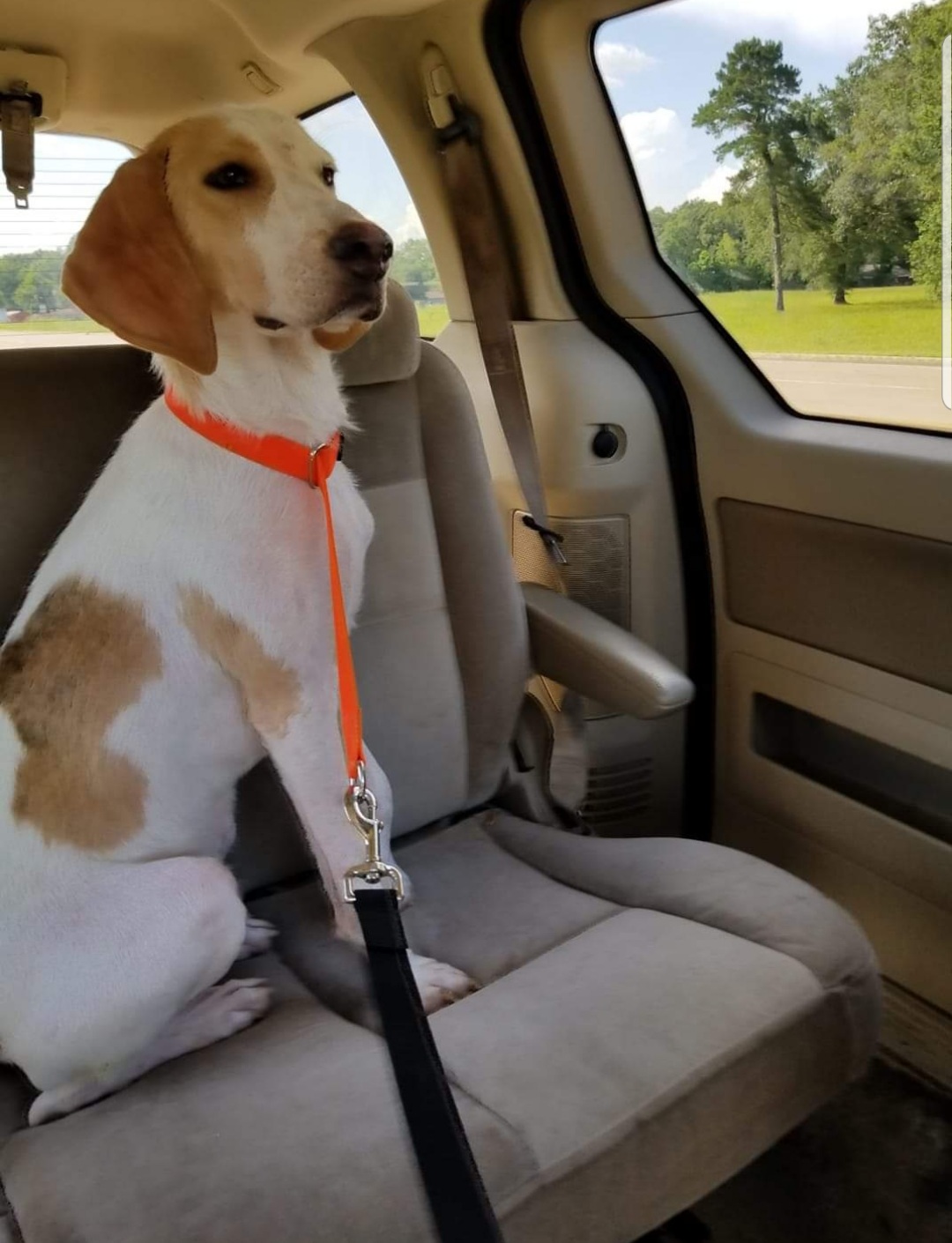 As soon as Zach and I met him at the rescue we both fell head over in heels in love. He was so silly and wanted to play so badly! We signed the papers and brought him home with us that evening, renaming him Cole on the way home.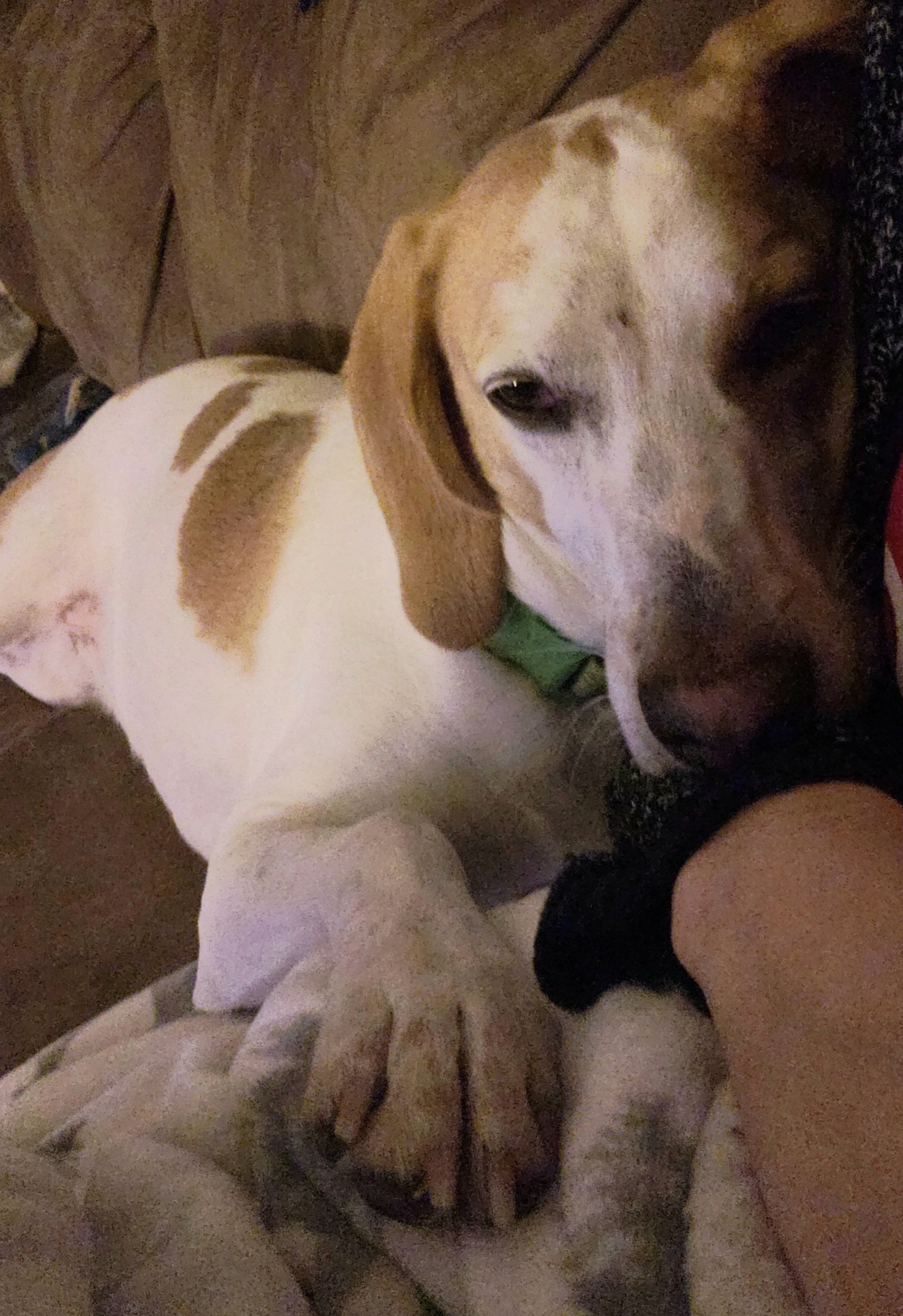 It was very clear from the very first evening that Cole had never been inside of a house and was definitely not used to human touch or affection. We think he was left outside, chained, and was never cared for. He spent the entire first night crying (as did we) and would not let us near to pet him. He ate every meal like it was his very first and last meal. The only things he seemed to enjoy was running around, chasing things, and making a mess. We then found out he was heartworm positive. Having heartworms is a deadly disease for dogs which is very expensive and difficult to treat. We were faced with the challenge of treating him for heartworm, having to keep him calm throughout that 3-month process, training him, and getting him to trust us.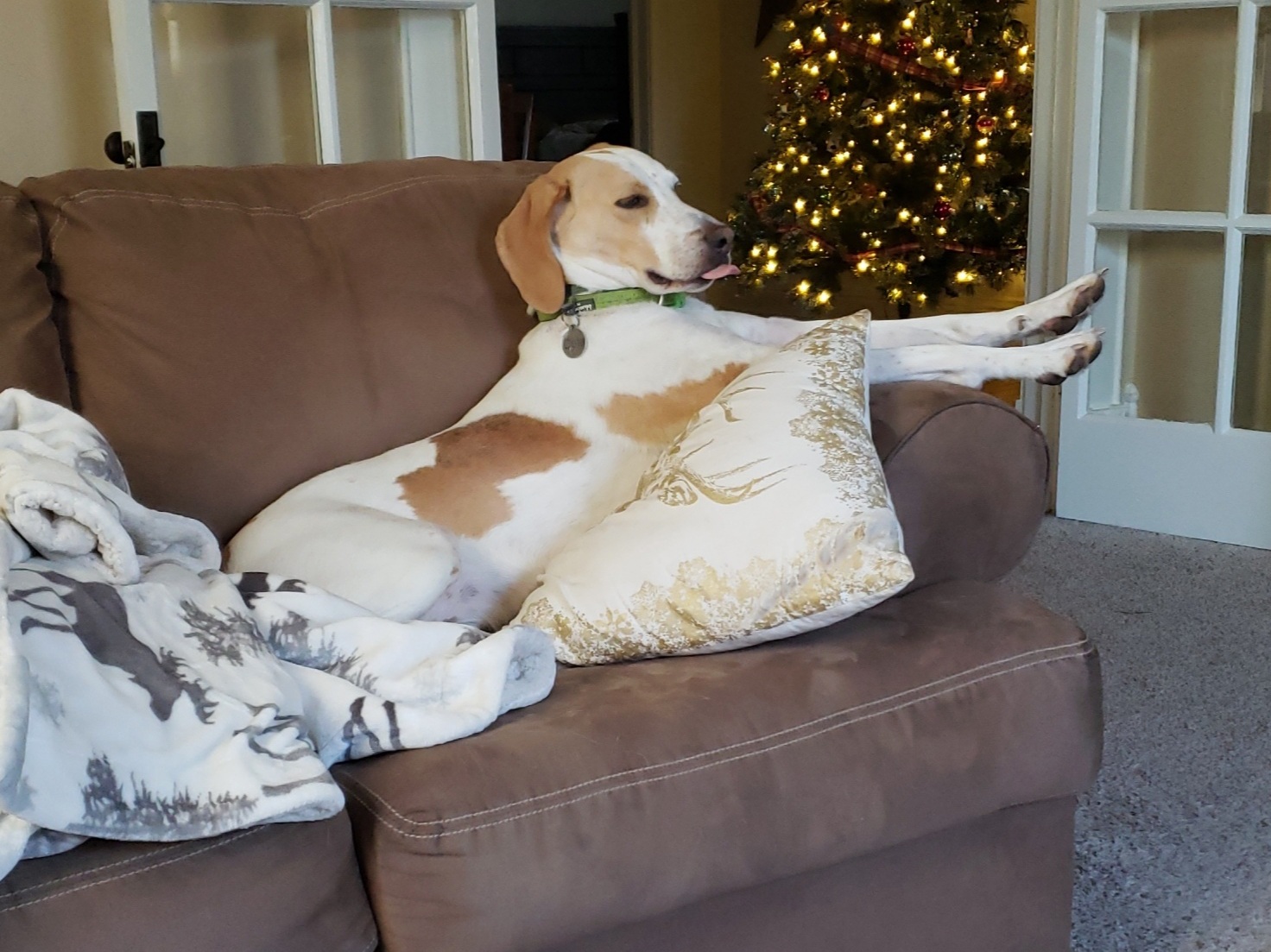 When he knew it was his Forever Home
The road was long and tiring, but many months down the road we finally hit a huge milestone. Cole got up on the sofa, and instead of sitting just far enough away from us, he laid his head on my lap. The feeling was indescribable, and I still get emotional thinking about it. As the years went on, Cole not only learned what human love was, but he was great at learning manners. It got better every day. Cole went from a scared, sad, and malnourished problem pup to a healthy, happy, 60-pound ball of fun.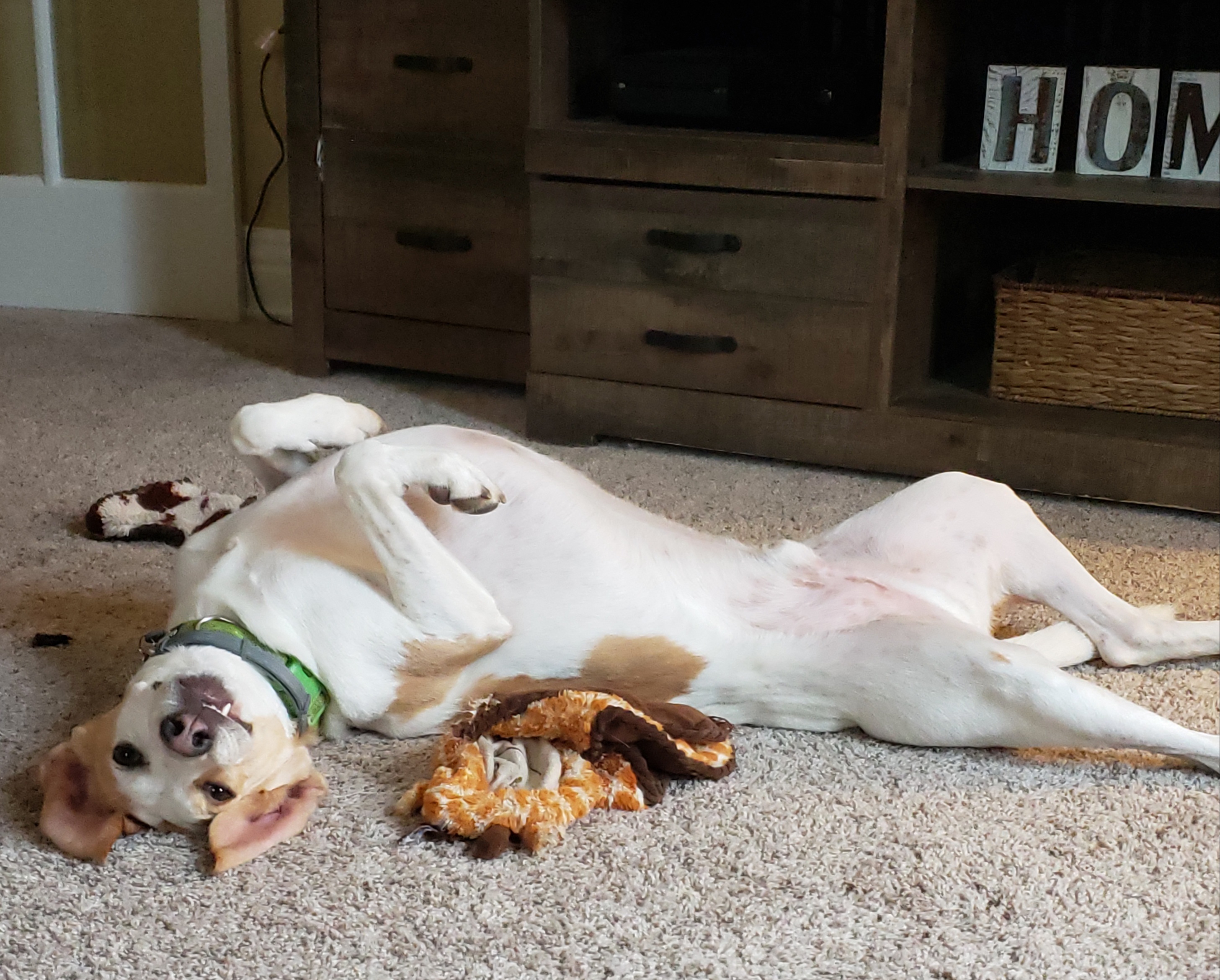 Cole now loves belly rubs, having his ears rubbed, going to the dog park, and getting his zoomies out in our backyard. His favorite hobbies are wrestling, playing tug and chase, and getting lovies. Cole is a completely changed dog from the day that we rescued him, the only thing remaining is his sweeter than pie personality. We can tell how thankful he is to be with us, and coming home every day to him and Jetta is a feeling like no other. No matter how long we have been gone, they still greet us at the door like their entire world just brightened. In turn, they brighten ours every single day.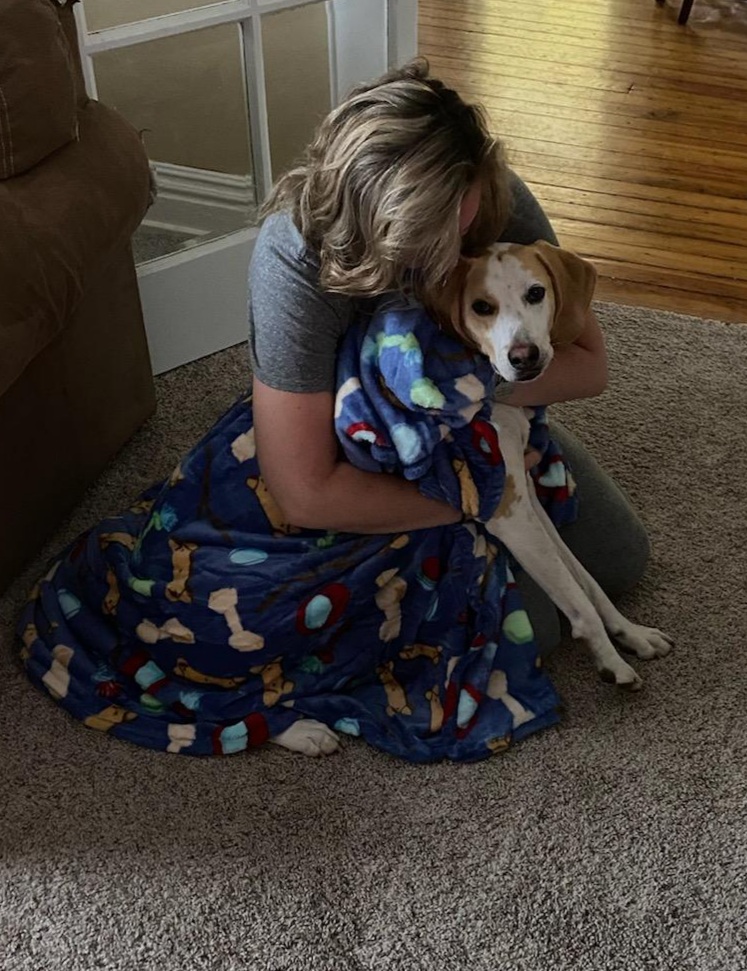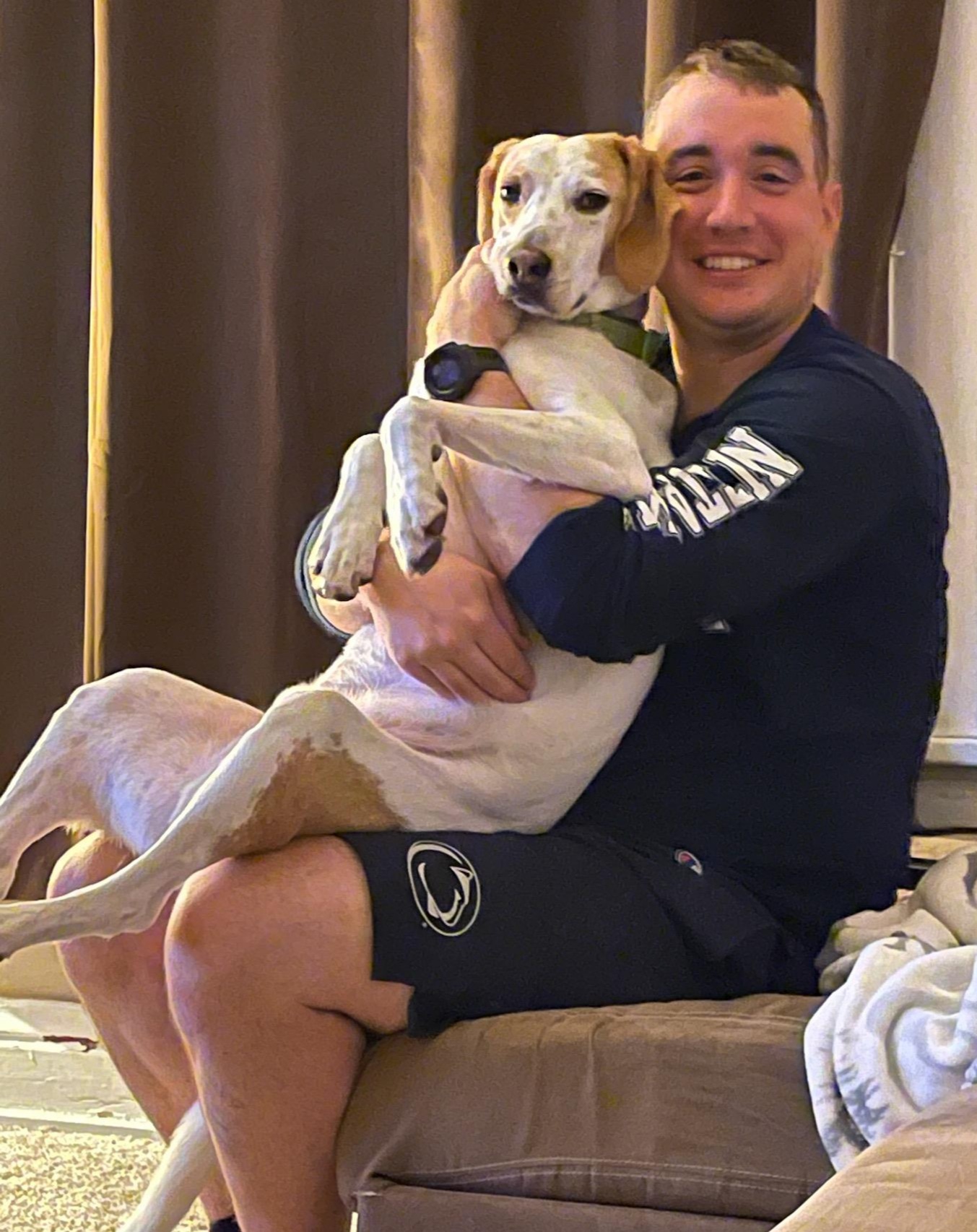 If you have ever thought about rescuing a dog, I promise you it is worth it. You will never have a better friend than in a rescue dog. Sometimes it's easy, and other times the dogs need more patience, but either way it is well worth the journey. Please contact our local shelters for information about rescuing a new love or consider volunteering:
T Russell Reitz Animal Shelter: 785-587-2783
Riley County Humane Society: 785-776-8433
Purple Power Animal Welfare Society: 785-844-9199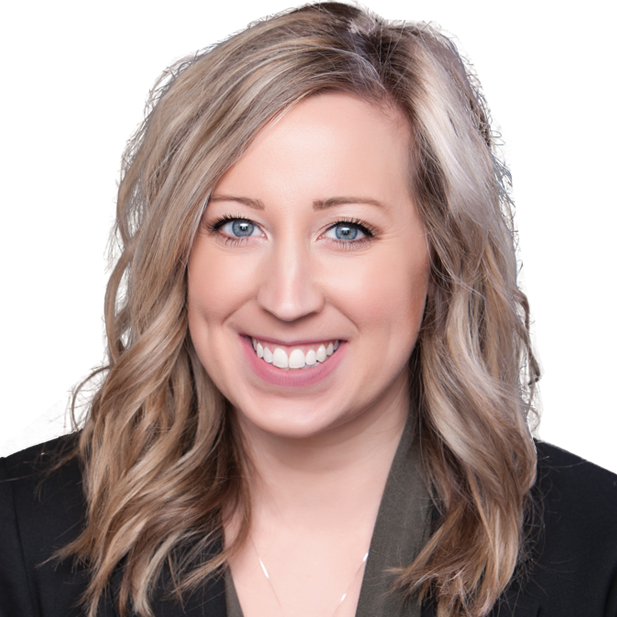 ~ Sarah Haxton
Realtor® – (785)202-1204
Sarah@foundationks.com
---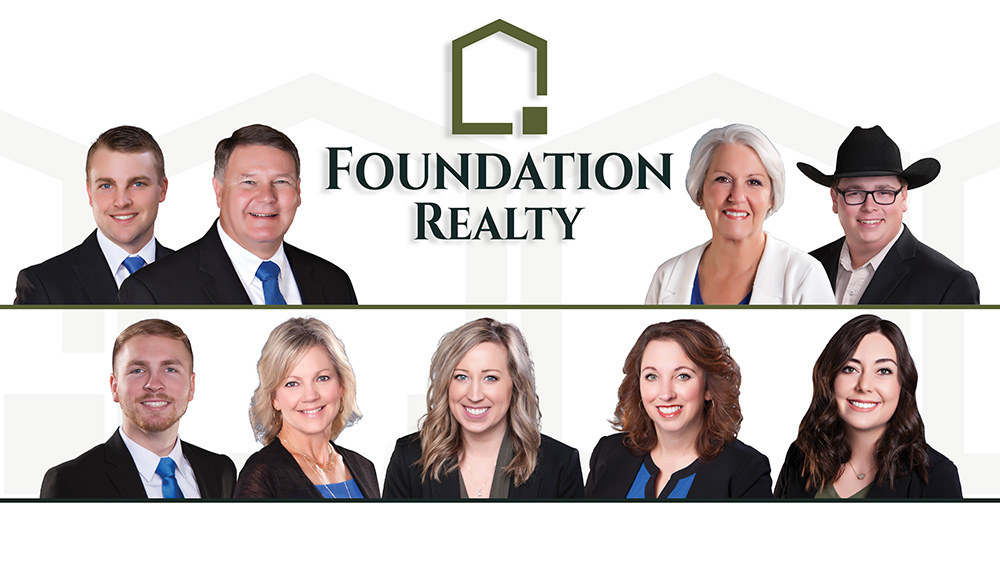 The Heart of the Home is the Kitchen
This past year has been crazy, everyone has experienced new routines and constant changes. One thing that will never change, however, is that we all have to eat! Since cooking is a huge hobby of mine and I live by the saying "The heart of the home is the kitchen," I would love to share some recipes with you!
This roasted red pepper pasta is one of my favorites (as well as my husband's!), so I wanted it to be one of the first ones I shared. I have been making this one for years! The first time was when my older sister was my guinea pig for trying new recipes. I hope you all get a chance to make this delicious meal! If you do, let me know how you like it!
ROASTED RED PEPPER PASTA
1 box fettuccine
2 tbsp butter
1 tbsp minced garlic (or 2 cloves)
1/2 cup heavy cream (or half & half)
4 oz goat cheese
1/2 cup shredded parmesan cheese
1 jar roasted red peppers
*you are welcome to roast your own but it takes FOREVER
salt & pepper
fresh basil
Protein of your choice: I usually use shrimp but chicken works great too!
Directions
1. Start by cooking your pasta like you normally would. While the pasta is starting to boil, begin to cook your protein, in a different pan.
2. Now it is time to chop up the Roasted Red Peppers!
3. In another pan begin to melt the butter and add in your garlic. Cook until fragrant. This is usually when I decide to pour myself a glass of wine. A drier white blend like a sauvignon blanc goes great with this dish 🙂
4. Add cream, goat cheese, parmesan cheese, and roasted red peppers in with the garlic that has been melted with butter. Simmer until the cheese has melted
5. Remove from heat, season with salt and pepper to taste. Use an immersion blender or regular blender to puree into a smooth sauce.
6. Drop your cooked protein into the smooth sauce.
7. Lastly mix in the fettuccine and serve with basil as a garnish.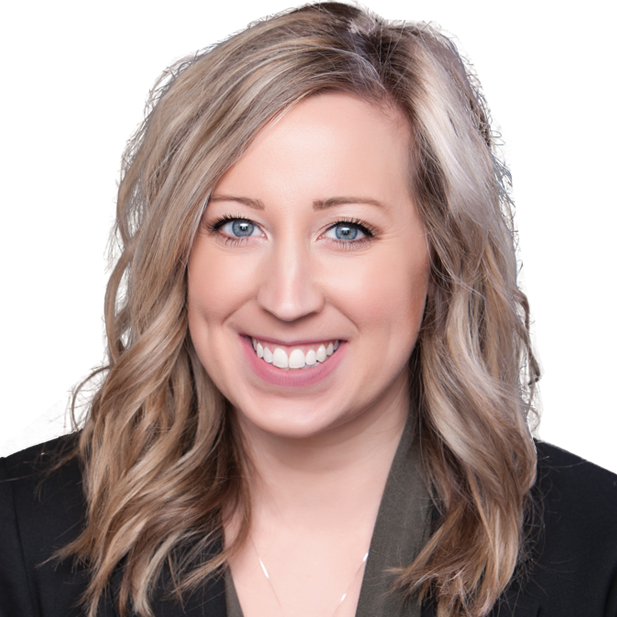 ~ Sarah Haxton
Realtor® – (785)202-1204
Sarah@foundationks.com
---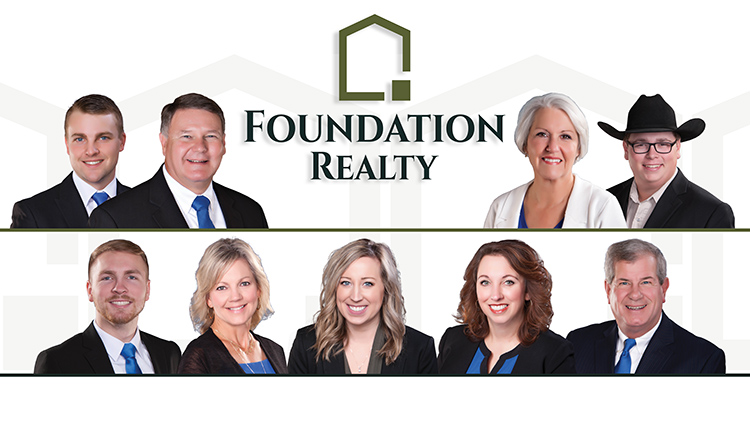 ⛸️ Ice Skating with the Kids ⛸️
This January I decided to take my oldest two kids to Manhattan's ice skating rink at Jon & Ruth Ann Wefald Pavilion and GTM Family Center in City Park. With many of our usual events being cancelled, over the last year, we have been looking for more fun activities to do with the kids when we get time.
They charged $3.50 per person for admittance and $3.50 per ice skate rental. Although the rink is on the small side, they do a good job of limiting the number of people on the ice. That way everyone there can enjoy their time ice skating. We pre-registered and paid online to be sure we could participate.
For my oldest two kids, who are 8 and 6, this was their first time ice skating. They were very excited! They both were naturals, and took to skating surprisingly well. In a short 5 or 10 minutes, they were both able to skate on their own without the support of my hand or the side wall. Their natural abilities with ice skating must have been from all that time they spent rollerblading this last summer.
Overall, this is a great amenity for our community and I am very glad we have it. It is an economic and fun activity to do as adults or with kids. Beware, though, I do not believe they have an ice resurfacer, so the ice can get a little rough in places. The staff is friendly and efficient, the facilities are clean and well-kept. Go ice skating!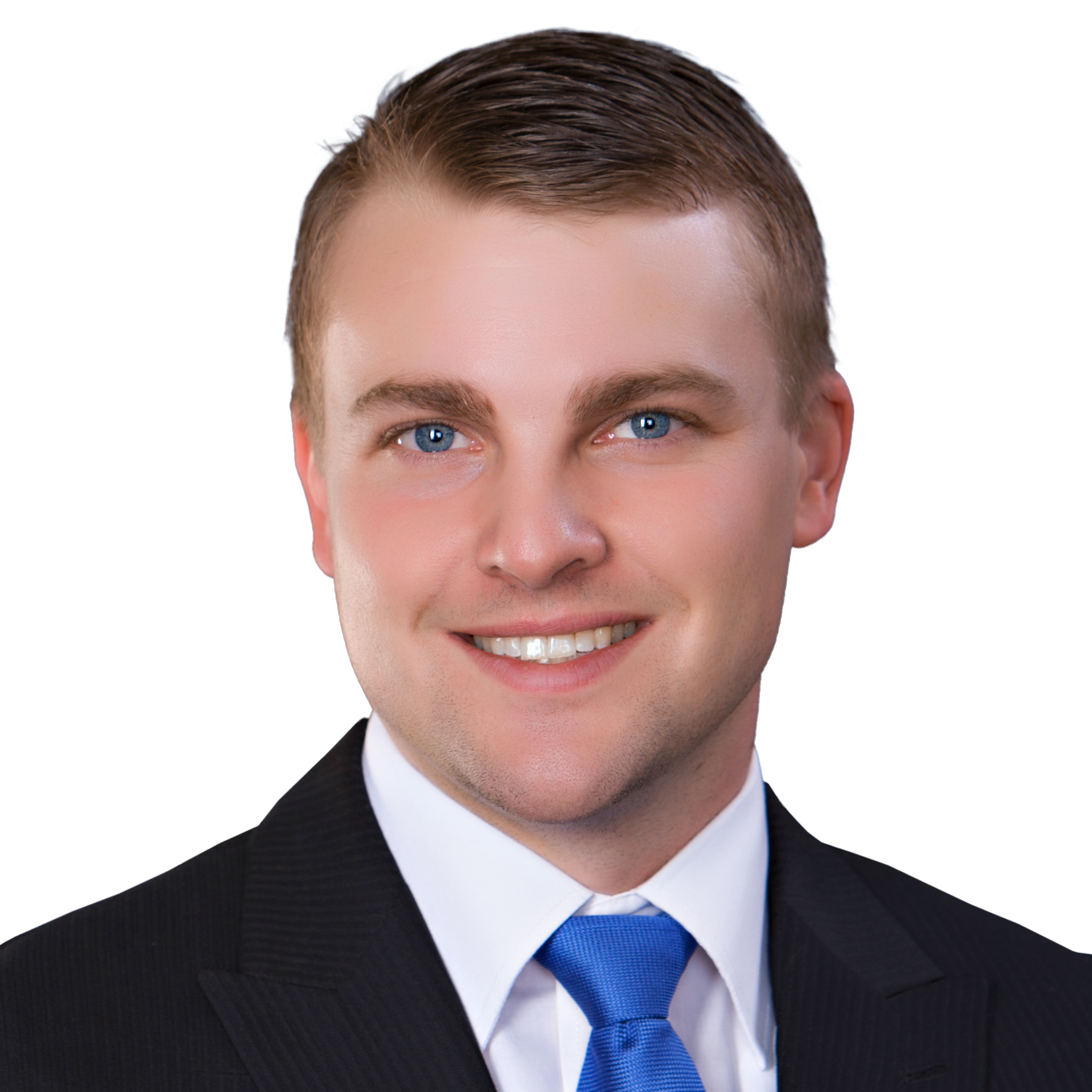 ~ David Renberg
Broker/Owner – 785-236-9438
David@foundationks.com
---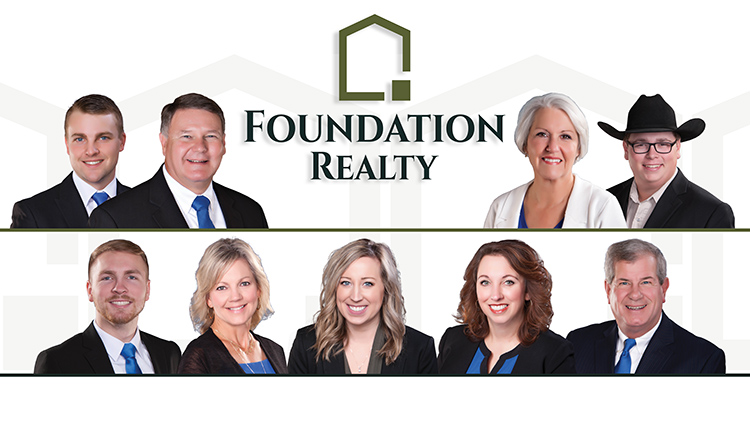 A Guide to the Dreaded Packing Saga
Even before my time as part of the army family, I've picked up and moved plenty of times.  The first couple of moves left me crying sitting in a half packed living room, or a messy bathroom, or even the driveway as my TV fell out of the trunk of my Rav4.  Y'all – moving is so overwhelming!  You have this plan to get everything done and it will all be wrapped up in a nice little bow on the day you move out.  You can almost taste the victory as you start packing "early", and then you get distracted and life happens and you end up overwhelmed and crying as you eat old Twizzlers and drink the bottle of forgotten wine that you just found.  Not saying that has happened to me….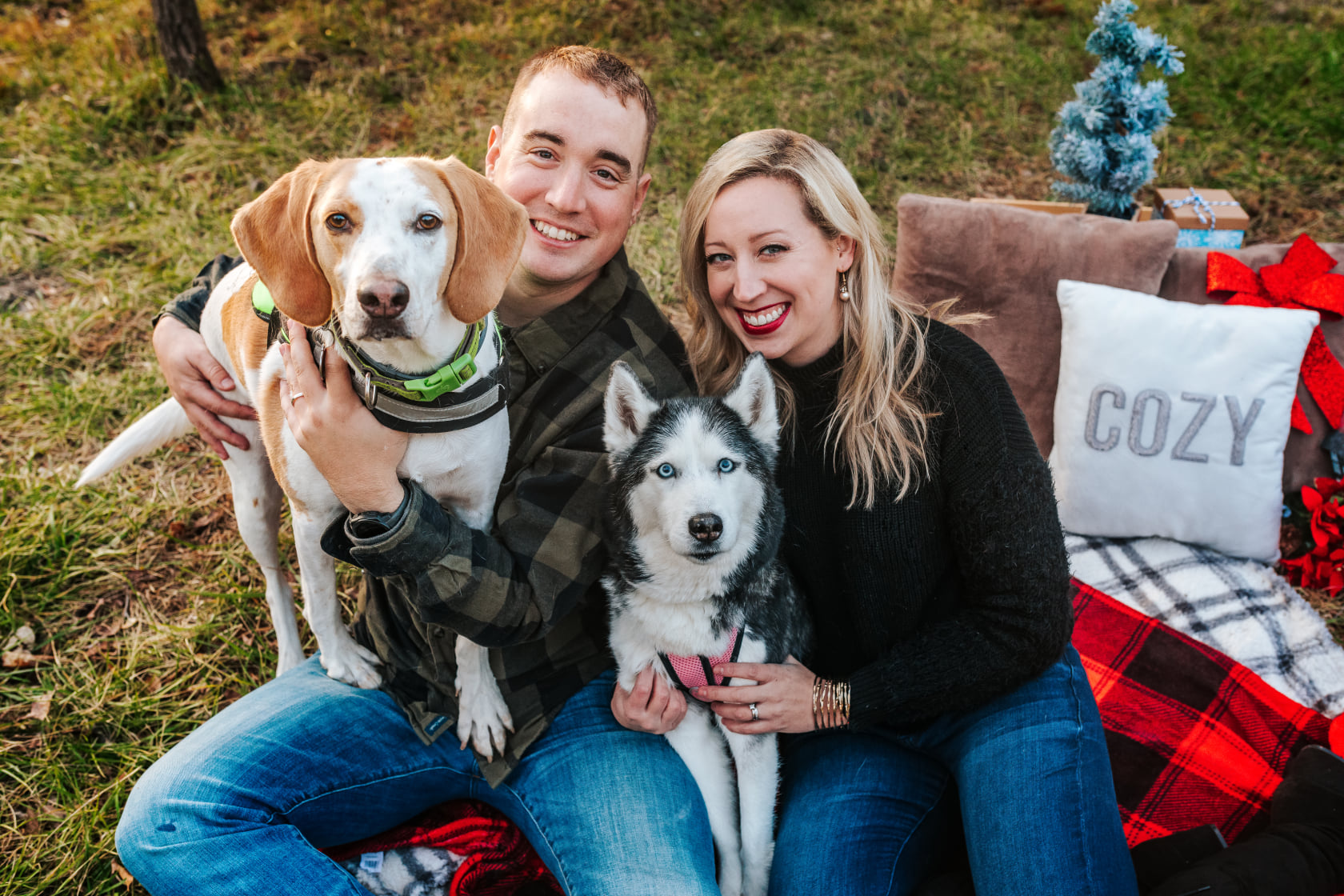 Between colleges, marriages of friends and family, new jobs, and new adventures I have moved 9 times since 2008, and my hyper organization has finally paid off because I now have it down to a science.  If you're like me you have a ton of lists and to-do's before you move.  While I have always had those lists, I kept adding to them or putting them off with no real timeline – just an overwhelming list of things to do.  When we moved from Louisiana to Kansas, I had everything organized and I cannot believe how much of a difference it made!  The most stressful part of the entire move was the dog throwing up in the truck around hour 2 of our drive.  It worked so well, that I really wanted to share my packing strategies with everyone!
4 weeks before move:
Make a list of all utilities that need to be turned off, as well as all the utilities that you will need to have turned on at your new home

Call utility companies to set a discontinue date (this prevents you from getting stuck paying the internet bill for an extra month)

Book moving van, cubes, whatever you are using

Start packing clothes and shoes that aren't in season that you know you will not be wearing

Pack kitchen appliances that you don't regularly use (like that quesadilla maker your husband promised he would use ALL the time and well – hasn't)

Get creative and start getting rid of those pantry items
3 weeks before move:
Pack ALL decorations

Call utility companies that you will need to have set up at the new house and set appointments or start dates for each

Make necessary veterinarian and doctor appointments for the following week

Pack extra linens and all that stuff you have stored in closets and night stands
2 weeks before move:
Attend doctor/vet appointments

Pack up office/spare room/extra rooms *if you have a playroom, keep a few of the most played with toys but pack the rest

Keep out a few kitchen essentials (1 pot, 1 stirring spoon, basic spices), and pack the rest *if you don't already have paper plates/silverware get some because this will save you

Pack the living room (entertainment stand items, even the DVD player and game consoles)




1 week before move:
Do all laundry

Set aside clothes for this week and next week (I promise this is all you will need because you CAN wash them!), and PACK THE REST!

Pack up the bathrooms except for small bags of necessary toiletries

At the end of this week everything should be packed up!




WEEK OF MOVE:
You made it! YAY!

this is the time for loading the moving van (or whatever you are using), final cleaning, packing the car as you go, and making sure nothing was left behind during packing

 

*do a final load of laundry the night before you are set to load up the washer/dryer
Tips as you go
Once you finish a room, clean it and close it off

LABEL EVERYTHING

 

*my system: write the room in big letters and in a smaller corner write everything that is packed in that box  (LIVING ROOM – dvds, photo albums, xbox stuff)

Moving is a fantastic time to purge yourself of things you don't use or need, it's okay to throw things away or donate those things someone else might want!

If you are military, and are using the army to move you, you can pack up everything and just the leave the boxes un-taped for them to double check and tape up themselves
So there you have it!  My foolproof way to create as little stress as possible during your move.  Of course, you'll have to tweak it to your personal preferences and needs but this is a great general guide for you!  If you have any suggestions or things that I have left out, please let me know!  Remember, this is an exciting time and a new adventure, happy moving!
~ SARAH HAXTON
Realtor® – (785)202-1204
---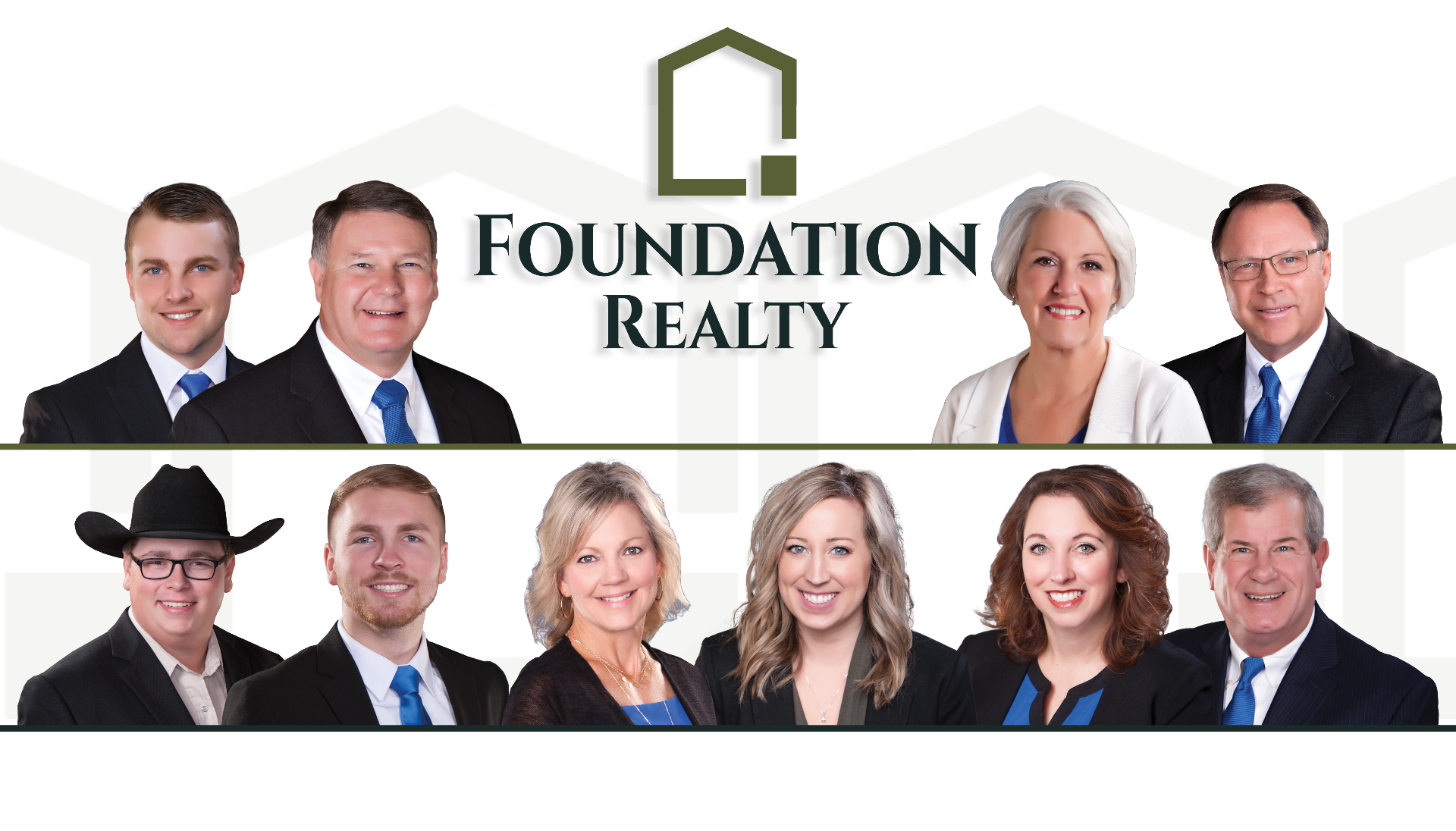 Featured Photo by Alex Mecl on Unsplash
Photo by Handiwork NYC on Unsplash